A new extreme triathlon of a Norseman brew, the Swissman Xtreme Triathlon) has been announced a few days ago. This is a full ironman distance extreme triathlon taking place in Switzerland with the finish at the Kleine Scheidegg mountain pass. With the support of the Norseman crew this is certainly going to be another exciting opportunity to take part in an extreme endurance event.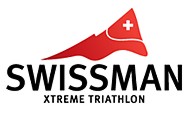 The event will be held on June 22, 2013 and features spectacular nature of the Alps with Eiger and Jungfrau. It is fully unsupported one, just like Norseman with extreme climbs both on bike and run. The good thing is that it is not going to be a mass event, but rather than that a chance for a few ones to be chosen by a lottery (still to be scheduled).
I will take part in the lottery and hope for a good result for me!